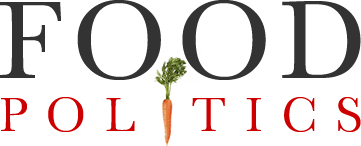 by Marion Nestle
Calorie postings go personal?
My latest San Francisco Chronicle column is about calorie labeling going national and what the FDA is going to have to do to write regulations that make it work effectively.
While we are waiting for all that, how about what Burgerville is doing.  Burgerville, a fast-food chain in the Pacific Northwest, now does personalized calorie counts.  When you get your food, your receipt displays the calories for each item you ordered.  It also makes suggestions for ordering lower calorie items: "if you like the blueberry shake, you might consider getting a blueberry smoothie next time."
Will doing something after-the-fact like this affect future food choices?  Researchers: get busy!