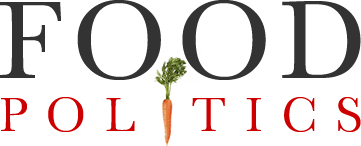 by Marion Nestle
Kellogg's drops health claims from cereal boxes (sort of)
Kellogg announced yesterday that won't put health claims on at least some of its cereal boxes.  According to reports, "Kellogg's FiberPlus Antioxidants Cereals do not make health claims, but rather state the amount of fiber and antioxidants on the front of pack [my emphasis]."
FibrePlus Antioxidant brand is formulated to deliver 35 to 40 percent of a consumer's daily fiber (depending on variety) along with antioxidant vitamins C and E.
Take a look at the packages.
According to FDA regulations, describing the level of antioxidant nutrients present in a food is a nutrient content claim, not a health claim.  Even so, such claims are only allowed if the nutrients have an established Reference Daily Intake.  Antioxidant vitamins C and E do have RDIs, so this must mean that what Kellogg is doing is OK.
OK, so labeling the package with antioxidants, fiber, and whole grains does not constitite a health claim.  Kellogg is not pretending that these things actually DO anything special for health.
It doesn't have to.  By this time, everyone knows that these nutrients are the ones you are supposed to be eating.  Does an implied health claim differ from an  overt health claim?  You  have to decide this for yourself.
Do not expect the FDA to help.  As I discussed a couple of days ago, these kinds of things cannot be an FDA priority—unless Congress decides they should be.