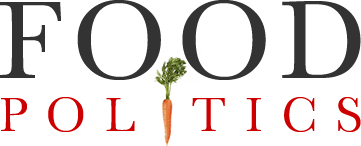 by Marion Nestle
Latest food safety challenge: chocolate yogurt
I never cease to be amazed by the problems that food technologists worry about. 
A German chocolate company—and the state of Schleswig-Holstein—are funding $2 million worth of research to find a method to safely add chocolate pieces to yogurt.
Why is the safety of chocolate in yogurt a problem?  Yogurt is wet and dissolves the sugar crystals in chocolate, making it messy.  Worse, chocolate is not sterile and yogurt is an ideal bacterial growth medium.
Sterilizing chocolate, it seems, is not easy:
The constituents of the cocoa are very sensitive. Excessively high temperatures and incorrect cleaning, roasting, grinding or conching impair the quality of the finished chocolate pieces. All that has to be taken into account when you are developing new sterilisation techniques.
Researchers, get busy!  Please, please solve this problem right away.
And in the meantime, for those of you desperate for chocolate in your yogurt, how about tossing in a handful of M&Ms?