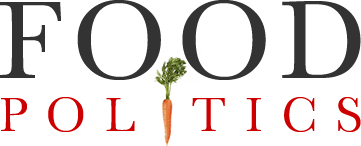 by Marion Nestle
FDA and FTC get tough on caffeine-alcohol drinks!
The FDA held two conference calls today to announce action on caffeine-alcohol beverages. It is sending warning letters to four companies that make this collection of caffeinated alcoholic beverages:
Core High Gravity HG Green
Core High Gravity HG Orange
Four Loko
Joose
Lemon Lime Core Spiked
Moonshot  (This product is labeled as "premium beer with caffeine")
Max
The FDA says:
The manufacturers of these products have failed to show that the direct addition of caffeine to their malt beverages is "generally recognized as safe" by qualified experts.  Rather, there is evidence that the combinations of caffeine and alcohol in these products pose a public health concern….The agency has given the firms 15 days to respond to the warning letters and then may proceed to court to stop their sale. In addition, other alcoholic beverages containing added caffeine may be subject to agency action in the future if scientific data indicate that the use of caffeine in those products does not meet safety standards.
The FTC issued similar warnings to the same four companies because "marketing of such beverages may constitute an unfair or deceptive practice that violates the FTC Act.  Companies receiving letters include: United Brands Co (Joose and Max), Phusion Products (Four Loko and Four Maxed), Charge Beverages Corporation (Core High Gravity, Core Spiked, and El Jefe), and New Century Brewing Company (Moonshot).
What this is about:
Ever ahead of the game, the New York Times announced yesterday that the FDA would soon be doing something about the caffeinated alcohol beverages that have caused so much trouble on college campuses recently (see previous post on this).
Today, Four Loko says it will voluntarily take the caffeine out of Four Loko.
Why?  In a statement, Phusion Projects, the maker of Four Loko explains:
We are taking this step after trying – unsuccessfully – to navigate a difficult and politically-charged regulatory environment at both the state and federal levels….We have repeatedly contended — and still believe, as do many people throughout the country — that the combination of alcohol and caffeine is safe…If it were unsafe, popular drinks like rum and colas or Irish coffees that have been consumed safely and responsibly for years would face the same scrutiny that our products have recently faced….By taking this action today, we are again demonstrating leadership, cooperation and responsible corporate citizenship.
Yeah, right.  Irish coffees are hardly considered party drinks.
Phusion Projects is acting because it is being forced to.   FoodSafetyNews has kept score, based on data collected by the Marin Institute, which has been on top of this issue for years (thanks to Michele Simon and others).
So far, Oklahoma, Michigan, Utah, and Washington have banned drinks that combine caffeine with alcohol.  New York's largest beer distributors have stopped selling the drinks. And several colleges have banned the drinks on campuses.
And where are the regulatory agencies in all this?  Alcohol beverages are not regulated by the FDA.  They are regulated by theTobacco Tax and Trade Bureau (TTB) of the Treasury department.  From the government's standpoint, alcohol is about tax revenues, not health.  As Phusion Projects explains, all this is TTB's fault:
If our products were unsafe, we would not have expected the federal agency responsible for approving alcoholic beverage formulas – the Tobacco Tax and Trade Bureau (TTB) – to have approved them.   Yet, all of our product formulas and packaging were reviewed and approved by the TTB before being offered to consumers.
Why is the FDA involved in this at all?  Because it regulates food additives—like caffeine and the other supplements put into energy drinks.
If this incident illustrates anything, it's that alcohol beverages require the same kind of scrutiny given to any other food product and their regulation needs to move to an agency that cares about their effects on health.
Additions, November 18: The California Department of Health Services says caffeine-alcohol beverages can no longer be sold in the state.  And TTB has come out with its own warnings.
Addition, November 23: I've been sent the Saturday Night Live skit on Four Loko, and particularly appreciate the comment on portion size—120 servings per can!