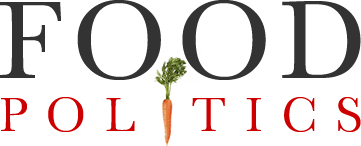 by Marion Nestle
Healthy kids' meals: the default
Margo Wootan, the nutrition policy director at  Center for Science in the Public Interest (CSPI), sent along CSPI's new materials on its Default Project—making healthy kids' meals the default.
This is a really good idea.  Plenty of evidence shows that customers typically take the default whenever it is offered.
The idea is that if parents order a "happy meal" for their kids, the meal is automatically a healthy one.  Parents can always order junk food for their kids if they want to, so the choice is theirs.
I've been telling restaurant chain owners to do this for years.  It's great to have the rationale explained and substantiated.  Thanks Margo!