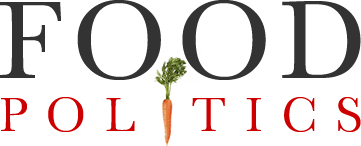 by Marion Nestle
Calorie labeling in action: baseball!
I went to Mets v. Cubs at Citifield last night (Cubs 10, Mets 6, 11 innings).  While everyone else was engrossed in the game, I was distracted by the vendors.
They wore calorie label buttons!
I managed to get one.
Is anyone evaluating this public health education method?
Whether it does any good or not, I wish I could have gotten the button for peanuts: 960 calories!