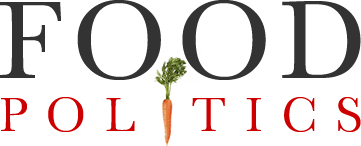 by Marion Nestle
Walmart's embarrassing bribery case
On April 22, the New York Times published an unusually lengthy account (front page plus three full pages) of how Walmart executives in Mexico bribed officials to allow the company to open stores in many locations in record time.
I was struck by the simplicity of the rationale for the illegal behavior (I've italicized the key points):
But The Times's examination uncovered a prolonged struggle at the highest levels of Wal-Mart, a struggle that pitted the company's much publicized commitment to the highest moral and ethical standards against its relentless pursuit of growth.

Under fire from labor critics, worried about press leaks and facing a sagging stock price, Wal-Mart's leaders recognized that the allegations could have devastating consequences, documents and interviews show.

Wal-Mart de Mexico was the company's brightest success story, pitched to investors as a model for future growth. (Today, one in five Wal-Mart stores is in Mexico.) Confronted with evidence of corruption in Mexico, top Wal-Mart executives focused more on damage control than on rooting out wrongdoing.
As I keep saying, Wall Street pressures on corporations not only to make profits, but to grow profits every quarter, are the root cause of much food company corruption and corner-cutting.