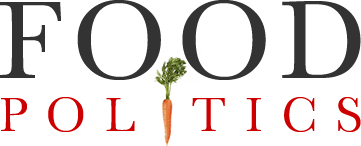 by Marion Nestle
Growing the food movement: lists of advocacy groups
Whenever I give a talk, someone in the audience invariably asks how to get involved in food advocacy.  My suggestion is usually to go online and look for local groups working on issues of interest or, if lucky enough to have a nearby Edible magazine, read the ads.
These are still useful starting points and I list them and others in the FAQ section on this site (questions 3 and 4).
More recently, I've been asked a more complicated question: Why don't all those organizations get together?  If they did, they would form a major political force. 
Vivian Wang, an undergraduate at NYU, asked that very question after one of my talks.  She volunteered to start doing some preliminary work by attempting to identify local and national food advocacy groups.
It didn't take her long to discover the enormity of that task. 
Nevertheless, she created spreadsheet of the groups she was able to find.  She organized her findings by the tabs at the bottom, which she named:
Long Lists: These are groups with websites that provide information about resources including many other advocacy groups.

NYC-based: Groups in New York City.  These are also given on different spreadsheets in the other categories

Advocacy

Agriculture

Education

Hunger

Local Food

Organic Food

Urban Farming

NYU-based: food and nutrition clubs at New York University
Readers: please take a look at these lists.  Feel free to use them.
How can such lists best be used to help create coalitions willing to work toward common goals? 
Suggestions are most welcome.