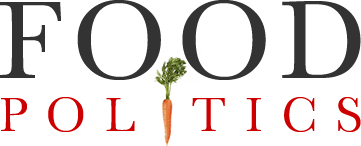 by Marion Nestle
FTC issues advice on "eco" claims
The Federal Trade Commission (FTC), which is responsible for regulating advertising, has just revised its "Green Guide" to eco-labeling.
The FTC warns that
Explanations of specific attributes, even when true and substantiated, will not adequately qualify general environmental marketing claims if an advertisement's context implies other deceptive claims.
Marketers [are] not to imply that any specific benefit is significant if it is, in fact, negligible.
If a qualified general claim conveys that a product is more environmentally beneficial overall because of the particular touted benefit, marketers should analyze trade-offs resulting from the benefit to substantiate this claim.
The FTC did this, according to the New York Times, to reduce the confusion caused by the proliferation of eco-labels.
In surveying consumers, the F.T.C. found that products that were promoted as "environmentally friendly" were perceived by consumers to have "specific and far-reaching" benefits, which, the government says, they often did not have.

"Very few products, if any, have all the attributes consumers seem to perceive from such claims, making these claims nearly impossible to substantiate," the commission said.
No wonder the public is confused.  The Consumer Reports Greener Choices index of eco-labels goes on for pages, and the international EcoLabel index currently lists 432 icons and programs.
But the FTC guide says nothing about claims that a product is natural, organic, or sustainable.
"Natural" still has no regulatory definition.  Of Natural, the FDA says:
From a food science perspective, it is difficult to define a food product that is 'natural' because the food has probably been processed and is no longer the product of the earth. That said, FDA has not developed a definition for use of the term natural or its derivatives. However, the agency has not objected to the use of the term if the food does not contain added color, artificial flavors, or synthetic substances.
"Organic" is defined by the USDA through its National Organic Program.
"Sustainable" has no regulatory definition.
Will the FTC's guide help alleviate confusion?  Perhaps, if companies follow it.