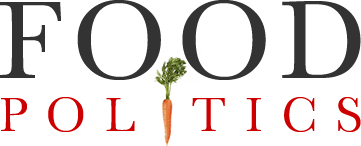 by Marion Nestle
Coca-Cola: obesity is your fault, not ours
A reader sent me an e-mail received from Coca-Cola:
As you know, obesity is an issue that affects all of us. At Coca-Cola, we believe we can help solve it by working together. As you heard back in January, we are committed to doing our part – by offering more low- and no-calorie choices, more portion controlled packages, and useful calorie information in more places than ever before.

As part of our ongoing commitment to provide more information about calories, we want to share a new "Calorie Balance"  infographic that we created. This is posted on our Company website here.

Our infographic is a simple, easy tool that informs people about where Americans' calories are coming from and what we can all do to maintain a healthy, active lifestyle.

It communicates government data and third-party published studies in a compelling way, showing that too many calories consumed as compared to those expended can lead to weight gain.
OK.  I can't resist.  Here' just one piece of Coke's infographic:
Guess what #4 is.   And what food is responsible for more than one-third of calories from sugars in U.S. diets?
The infographic gives no guidance about food choices or amounts best for health, but it is quite specific about physical activity.  Do lots!
Overall, I read the infographic as saying "Hey, it's not our sugar-water that's making you put on weight.  It's up to you to choose what you drink and work it off with physical activity."
Getting active is always good advice, but doesn't Coke's phenomenally comprehensive and astronomically expensive  marketing offensive have anything to do with food choices?  Coke must think all that is irrelevant.
I think it's quite relevant.  And so does the research.