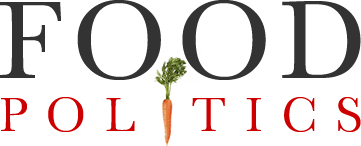 by Marion Nestle
Food Politics: Munich style
I am in Munich this week to give a talk at a meeting of environmental historians and will be posting tourist photos.  Here's today's from the main tourist area in front of city hall:

My (rather loose) translation:
Eat vegetarian today.  For the sake of health, the animals, and the environment.
I guess the Germans do pig crates too.
The exhibit is sponsored by the Albert Schweitzer Stiftung für Mitwelt (Tr. Foundation for Mankind), a vegan animal-welfare group.