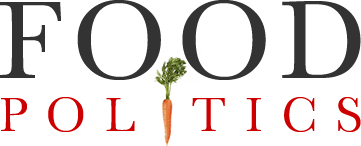 by Marion Nestle
Weekend Reading: Two Books About Cooking
Tamar Adler.  An Everlasting Meal: Cooking with Economy and Grace.  Scribner 2011.
The book comes with a foreword by Alice Waters and a blurb from Michael Pollan: "Tamar Adler has written the best book on cooking with economy and grace that I have read since MFK Fisher."  He ought to know (see below).
Ms. Adler cooked at Chez Panisse.  She says:
Cooking is best approached from wherever you find yourself when you are hungry, and should extend long past the end of the page.  There should be serving, and also eating, and storing away what's left; there should be looking at meals' remainders with interest and imagining all the good things they will become.
She begins with "how to boil water" and ends with "how to end."  Very MFK Fisher indeed.
Michael Pollan.  Cooked: A Natural History of Transformation.  Penguin Press, 2013
A review of this book should seem superfluous as a mere look at Pollan's website makes clear.   But I want to go on record as saying how much I enjoyed reading it.  He writes about the time he spends in the kitchen learning from experienced cooks how to barbecue (fire), make stews (water), breads (air), and cheese (earth).
The writing is so vivid and engaging that I had the strangest reaction to this book: I could smell what was cooking.