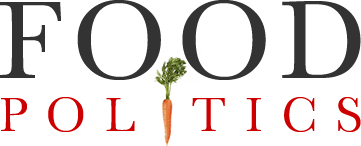 by Marion Nestle
Annals of public speaking: Apologies to the Newark Museum for my missed lecture
My apologies to the Newark Museum and to anyone who came to my scheduled talk last night.
I missed my lecture for the standard excuse: bad traffic karma.  Very bad.
Even though rush hour traffic through the Holland Tunnel was horrendous, I would have made it on time if the taxi driver had not decided to sneak through the last red light before entering the approach to the skyway in New Jersey.
He was caught, pulled over and—alas for both of us—found to be driving with a suspended license.
So there we were, stuck along the side of a walled highway, with no escape possible.
I explained my plight to the arresting officer, but got no sympathy.
I felt sorry for the driver but even sorrier for the people waiting for me to show up.
I'm disappointed not to get to the museum (I worked hard on that talk).  And the museum looks like a wonderful place to visit.
I'm hoping my lecture gets rescheduled.  If it does, I promise to take the PATH train.