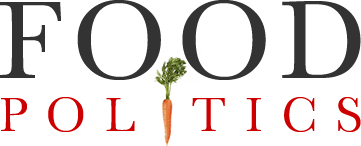 by Marion Nestle
Midweek reading: "Disease-Proof"
Katz D, Colino S.  Disease-Proof: The Remarkable Truth About What Makes Us Well.  Hudson Street Press, 2013.
Here's the blurb I did for this one:
Disease-Proof is not only about knowing what to do to stay healthy; it's also about developing the skills to apply that knowledge.  Katz and Colino make the skills look easy.   I especially appreciate how they encourage readers to take responsibility for the health of others as well as themselves, and work toward creating a healthy society for all.