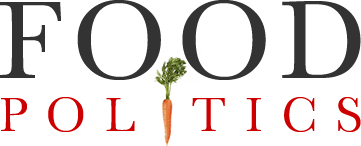 by Marion Nestle
Coca-Cola marketing scores again
Far be it from me to defend Coca-Cola's advertisements.  They have only one purpose: to get you to buy more of the company's flavored, colored, caffeinated water with nearly a teaspoon of sugar per ounce.
Drink a 20-ounce Coke?  That's 18 teaspoons.
But you have to hand it to Coke's marketers.
They just got me to write about the fuss over the company's "It's Beautiful" Super Bowl ad, which shows people of all colors and kinds singing America the Beautiful in—can you believe this?—foreign languages.
The response?  Tweeted bigotry:
WTF? @CocaCola has America the Beautiful being sung in different languages in a #SuperBowl commercial? We speak ENGLISH here, IDIOTS.
What amazes me about the response is that Coca-Cola has been doing commercials like this for decades.
Remember these?
Why this sudden outpouring of xenophobia and homophobia?  
It's disturbing to think about why this is happening now, but I won't be surprised if the controversy brings Coke lots of favorable publicity and helps the company sell even more sugary beverages.