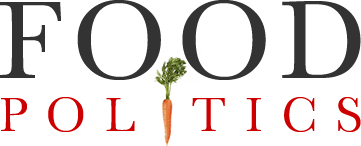 by Marion Nestle
Reading for the weekend: Lethal But Legal
Nick Freudenberg.  Lethal but Legal: Corporations, Consumption, and Protecting Public Health.  Oxford, 2014.
I spoke last night on a panel celebrating the release of this book.  I gave it a rave blurb:
Lethal But Legal is a superb, magnificently written, courageous, and thoroughly compelling exposé of how corporations selling cigarettes, guns, cars, drugs, booze, and food and beverages enrich themselves at the expense of public health.  Even more important, Freudenberg tells us how we can organize to counter corporate power and achieve a healthier and more sustainable environment.  This book should be required reading for anyone who cares about promoting health, protecting democratic institutions, and achieving a more equitable and just society.
I will be using this one in classes.  Congratulations to Nick Freudenberg, director of Hunter College's Food Policy Center, for producing this distinguished work of scholarship.