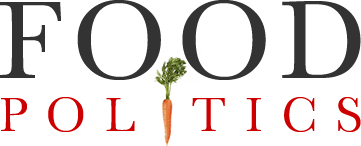 by Marion Nestle
Dan Barber's The Third Plate: A lovely read
Dan Barber.  The Third Plate: Field Notes on the Future of Food.  Penguin Press, 2014.
Here's a welcome addition to any library.  Dan Barber, justifiably renowned chef of Blue Hill in New York City and at Stone Barns and its farm in Westchester, writes as well as he cooks—and that's very well indeed.
The book contains his musings on who and what it takes to produce wonderful food that is also seasonal, locally sourced, and sustainably raised.  He groups the musings on people, places, and cooking into four sections: Soil, Land, Sea, and Seed.
He explains the meaning of the Third Plate title:
The first plate is passé: a 7-ounce corn-fed steak with a small side of vegetables.
The second plate is where we are now: grass-fed steak, heirloom carrots grown in organic soil.
The third plate is the future: the positions of meat and vegetables reversed.
As Barber puts it,
I was looking toward a new cuisine, one that goes beyond raising awareness about the provenance of ingredients and—like all great cuisines—begins to reflect what the landscape can provide.
To do that, he talked to farmers.
The farmers in this book farm one level down.  They don't think in terms of cultivating one thing…Instead, they grow nature by orchestrating a whole system of farming.  And they produce a lot of things—delicious food, to be sure, but also things we can't easily measure or see…I confess I kept getting pulled into visiting the farms in this book because I was in pursuit of how an ingredient was grown or raised…I went in search of answers to practical questions.  Each time I tried to parse the specifics of how something was grown, I was instead pointed in the opposite direction: to the interactions and relationships among all the parts of the farm and then, with more time, to the interactions and relationships embedded in the culture and history of the place.
No wonder his food tastes so good!