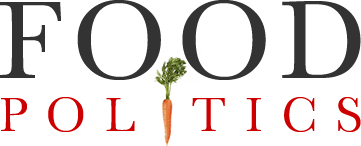 by Marion Nestle
FDA to hold hearing, take comments on new food label: deadline August 1
The FDA is holding a public meeting on June 26 to solicit comments on its proposed rules for Nutrition and Supplement Facts Labels.
The meeting's purpose is to
Inform the public of the provisions of the proposed rules and the rulemaking process (including how to submit comments, data, and other information to both dockets)
Respond to questions about the proposed rules
Provide an opportunity for interested persons to make oral presentations.
Instructions and information
Deadlines for the hearing
June 12, 2014: Closing date for request to make Oral Comment
June 12, 2014: Closing date to request special accommodation due to a Disability
June 20, 2014: Closing date for Registration
The deadline for comments on the proposals has been extended to August 1: Submit either electronic or written comments to FDA's Division of Dockets Management.
Here's your chance to weigh in on the proposed label changes.  Don't miss it!