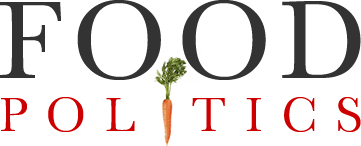 by Marion Nestle
New book for city folk: The Rooftop Beekeeper
Megan Paska: The Rooftop Beekeeper: A Scrappy Guide to Keeping Urban Honeybees.  Chronicle Books, 2014.
Megan Paska sent me a copy of her new book and I'm so glad she did.  I know lots of people who want to try raising bees in their home towns but don't know how to start.
Now I know what to tell them.  Read this book.
It covers what bees are, why they matter, why you should raise them, why cities are great places to raise them, how to start, what you need—hives, nets, food, and the like—where to put them, and how to take care of bees in every season.
And it provides recipes for doing wonderful things with the overabundance of honey your bees are likely to produce.
I particularly like this section:
What to say to your neighbors.

Bee stings hurt.  It's easy to see why many people assume that they're going to die when they get stung by a bee…The fact is that bees already live with us, even in a city…Next time you are at a park or see a planted flowerbed on the street, consider not only the honeybee but also other wild pollinators you will likely see there, drifting from flower to flower…As beekeepers, it's part of our job description to enlighten others to this simple fact: Bees are not so different from us.  They live for one another, and they can't thrive without community.