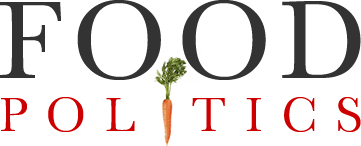 by Marion Nestle
Canada's Heart and Stroke Foundation weighs in on added sugars
Dr. Yoni Freedhoff sent me Canada's Heart and Stroke Foundation's  new position statement on Sugar, Heart Disease, and Stroke.
Its major recommendation is just like the one from the World Health Organization:
The Heart and Stroke Foundation recommends that an individual's total intake of free sugars not exceed 10% of total daily calorie (energy) intake,and ideally less than 5%.
The Canadian government, the Foundation says, should:
Ensure clear and comprehensive nutrition labelling of the free sugars content in the Nutrition Facts table of all packaged foods, grouping all sugars together when listingingredients on product packaging, and standardized serving sizes on the Nutrition Facts table.
Restrict the marketing of all foods and beverages to children.
Educate Canadians about the risks associated with free sugars consumption through public awareness and education campaigns.
Shouldn't we be doing that too?
As Dr. Freedhoff puts it, it's "Amazing how forceful and sweeping public health organizations can be when they don't need to worry about upsetting their industry partners."