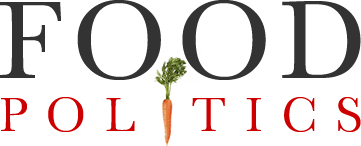 by Marion Nestle
The New York Times does Food for Tomorrow
I attended the first day of the New York Times' Food for Tomorrow conference at Stone Barns, worth the trip to hear Mark Bittman's inspiring keynote.  My summary: feeding the growing world's population is not about increasing food production; it's about ending poverty.
Fortunately, the Times is making videos of the sessions available online.
But never mind all that.  Check out Bittman's  speech.