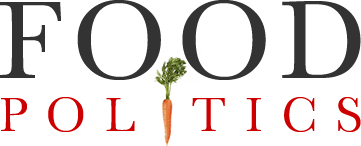 by Marion Nestle
Bittman's VB6: Eat Vegan Before 6:00
Mark Bittman's new book, Vegan Before 6:00 or, as he likes to call it, VB6, is now out.
I like this idea.  For starters Bittman is an omnivore, not a vegan.  As he points out, he's
Someone who has built an entire career on my love of cooking and eating good food.  And VB6 is the way I eat now, and have for six years…VB6 is also realistic…it also maintains that you can love food that tastes good—and eat a lot of it—while you improve your health.

…But you don't help to go VB6…you need only a commitment to refrain from animal products and hyperprocessed foods until dinner time.
Good idea.  It worked for him and should work for others.
If you are in New York and want him to sign a copy, Bittman is being interviewed tonight at 7;00 p.m. by Sam Sifton at the Barnes & Noble on 17th Street.