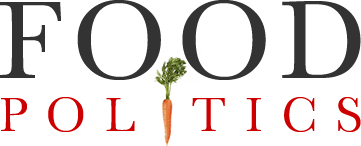 by Marion Nestle
Annals of gifting: Boxing Wednesday, I guess
I arrived in my office this afternoon to find this astonishing gift.  It was delivered and assembled by Health Warrior, Incl, the maker of Chia bars.
It came with a lovely letter from Health Warrior's CEO, Shane Emmett, who must somehow know that I am finishing up the manuscript of a food about food advocacy using the soda industry as an example.  The book is as yet untitled ("Soda Politics"?) but it is in the works with Oxford University Press for September 2015.
This is the start of our department's gym.  We do practice what we preach.  Come box with us, any time.
Thanks to Shane Emmett, ever so much (I think).