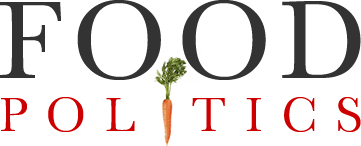 by Marion Nestle
Drink less soda? Coke cuts jobs.
That Coca-Cola is cutting between 1600 and 1800 jobs in the next few months, 500 of them in Atlanta (Coke's home town), is big news.
Why is Coke doing this?  According to the New York Times, the company says:
"to streamline our business"
"to help fund the stepped-up marketing it believes is needed to drive up beverage sales"  (oh, great)
IBTimes offers another reason:
And as the Wall Street Journal explains, "Austerity is the new flavor at Coca-Cola":
Atlanta-based Coke plans to ax at least 1,000 to 2,000 jobs globally in the coming weeks, the biggest thinning of its ranks in 15 years. It is also introducing stricter budgeting, telling executives to swap limousines for taxis, and dropped its lavish Christmas party for Wall Street analysts.  The moves are part of a $3 billion cost-cutting plan Coke announced in October after warning it would miss profit targets this year and next as consumers drink less soda, for decades its cash cow. The austerity push is a culture shock for a company that traditionally has grown, not shrunk, its way to prosperity.
The business press is much less interested in the health benefits that will accrue as a result.  These don't count on Wall Street.
They should.