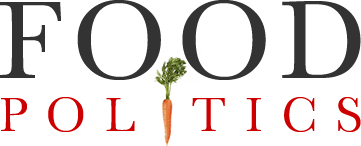 by Marion Nestle
Seattle menu labeling improves calorie awareness and use
A study just published in the American Journal of Public Health demonstrates some benefits from menu labeling.
In 2009, a year after New York City, Seattle required calorie labeling on the menus of restaurants.  Its evaluation found:
Calorie information awareness and use increased significantly from 2008 to 2010…the proportion who saw and used calorie information tripled, from 8.1% to 24.8%…White, higher income, and obese respondents had greater odds of seeing calorie information….Significant increases in calorie information awareness and use following regulation support the population-wide value of this policy.
As Helena Bottemiller Evich reports in Politico, this is
a finding that gives some hope to the advocates of FDA's menu labeling final rule, released in November 2014 with a Dec. 1, 2015 implementation date, especially as some industry groups continue to push Congress to narrow the impact of the Affordable Care Act mandate so it doesn't apply to grocery stores and movie theaters along with restaurant chains.
Menu labeling went national when President Obama signed the Affordable Care Act in 2010.  It's taken the FDA this long to get the rules out.
In the meantime, evaluations of New York City's policies and now Seattle's continue to show some benefits—at least among people who look at the labeling.
As I keep saying, calorie labeling most definitely affects my menu choices, but I tend to look at such things.