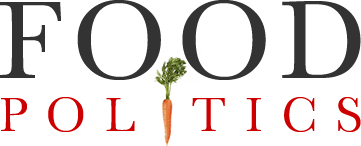 by Marion Nestle
Consumer advocates petition FTC to keep junk food advertising out of YouTube for Kids
A coalition of children's and consumer advocacy groups (see list below) filed a complaint with the Federal Trade Commission (FTC) charging that Google's new YouTube Kids app violates restrictions on marketing junk foods to kids.
The coalition's letter to the FTC details the charges.  YouTube Kids, it says:
Intermixes advertising and programming in ways that deceive young children.
Features "branded channels" for McDonald's, Barbie, Fisher-Price, and other companies.
Distributes "user-generated" segments that feature toys, candy, and other products without disclosing the business relationships.
The Washington Post gives some examples:
On the American Greetings' Strawberry Shortcake channel, for instance, a 37-second video features the red-haired doll describing the company's "Food Fair" app, where characters pick ingredients for recipes. At the end, a banner appears showing the app can be downloaded on iTunes. McDonald's has a 7-minute video dispelling myths about the contents of Chicken McNuggets. On another video, a deep-voiced announcer warns, "All vegetarians, foodies and gastronauts, kindly avert your eyes," with a slow-cam close up of a juicy Big Mac. "You can't get juiciness like this from soy or quinoa."
Here's the Coalition list: the Center for Digital Democracy, Campaign for a Commercial-Free Childhood, American Academy of Child and Adolescent Psychiatry, Center for Science in the Public Interest, Children Now, Consumer Federation of America, Consumer Watchdog, Corporate Accountability International, and Public Citizen.
This will be fun to watch.  Stay tuned.