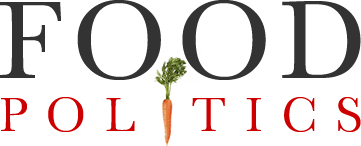 by Marion Nestle
Milan Food Expo: The James Beard American Restaurant
Along with the U.S. Pavillion at the Expo, the James Beard Foundation organized a pop-up restaurant at the top of the Galleria.  It opens today.
Here's the view:
The location is spectacular, and the restaurant carries out the themes of the US Pavilion–red, white, and blue throughout.
Chefs appear on a rotating basis with a schedule set up in advance.
If you are in the Galleria, it's worth a visit!