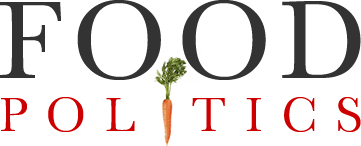 by Marion Nestle
Milan Food Expo: The Trienniale Museum Art and Food Exhibition
Milan's Trienniale Museum is offering an Arts & Foods exhibit in conjunction with the Food Expo.  Your Expo pass lets you in.
I've been to many food-and-art exhibits, but this one is beyond enormous.  I seems to have everything.
Gursky:
Warhol:
Gehry:
American World War II posters:
Food-related items—paintings, yes, but also teaspoons, coffee pots, refrigerators, and anything else you can think of that might have something to do with food—take up almost the entire museum.
And movie clips!  Buster Keaton!
The catalog is 4-inches thick, weighs at least 5 pounds, and costs 60 Euros.
Go.
But plan on many hours.