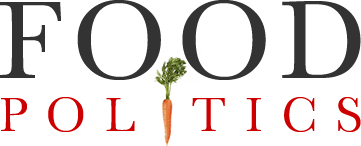 by Marion Nestle
Milan Food Expo: The protests
When the Milan Food Expo opened on May 1, there were plenty of protests, fires, store break-ins, and overturned cars.
The protesters have been angered by Expo's reliance on volunteer workers, the involvement of corporations like McDonald's and Coca-Cola and a perception that much of the public money ploughed into the project has been lost to corruption.
Coca-Cola has a big presence at the Expo (see my post from last week) and in the city.
Coca-Cola sponsors Milan's public bicycle program: BikeMi.
McDonald's also has a large restaurant on the Decumano (the main street of the fair), but the huge golden arches are in the back where they are only visible to people from outside the fair..
The day after the protests, cleaners were washing away the last of the "No Expo" graffitti on Milan walls.
Despite the initial controversy, the Expo is attracting huge crowds and vast hordes of school children.  Most pavilions are open, and some have long lines to get into.
Tomorrow: a preliminary assessment.