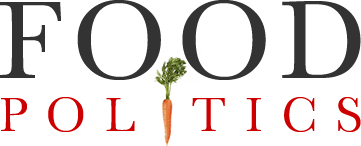 by Marion Nestle
Should soda and fast-food companies sponsor the Olympics?
On the eve of the Olympics, The Lancet has published a special issue on physical activity.
Since this is too small to read:
Physical activity:

Worldwide, we estimated that physical inactivity causes 6-10% of the major non-communicable diseases…physical inactivity seems to have an effect similar to that of smoking or obesity.
The issue is packed with carefully researched commentaries and papers on the benefits of physical activity.
But it starts out with a tough editorial,  Chariots of Fries:
The Games should encourage physical activity, promote healthy living, and inspire the next generation to exercise. However, marring this healthy vision has been the choice of junk food and drink giants—McDonald's, Coca-Cola, and Cadbury's—as major sponsors of the event

Health campaigners have rightly been dismayed. On June 20, the London Assembly (an elected body that scrutinises the work of the Mayor of London) passed a motion urging the International Olympic Committee (IOC) to adopt strict sponsorship criteria that exclude food and drinks companies strongly associated with high calorie brands and products linked to childhood obesity.

Meanwhile, the UK's Academy of Medical Royal Colleges has said that the presence of McDonald's and Coca-Cola at the 2012 Games sends out the wrong message to children.
This morning, I received an e-mail from the Coca-Cola Civic Action Network (CAN), described on its website as
a non-partisan group whose purpose is to provide information to the Coca-Cola family about national, state, and local issues that could affect us.  Whenever an issue comes up that could change our day-to-day lives, CAN goes to work getting important information to its members.
The message lists Coca-Cola's Olympic actions:
Olympic Torch Relay
Integrated Marketing Campaign, Move to the Beat
Global Anthem, Documentary & Global TV Commercial
Coca-Cola Presents, Beat TV
Digital & Mobile Application
Games-time Refreshment
Powerade Sports Academy
Physical Activity Programs
Legacy in sustainability
The e-mail says:
Coca-Cola will be refreshing and hydrating the 14,000 athletes, 7,000 officials, 20,000 workers and volunteers and more than 6 million spectators that are expected to flock to the Olympic Park. From one product in one size offered at the 1948 Olympic Games, to today's more than 500 brands at the London 2012 Games, Coca-Cola will provide the widest range of drinks and sizes ever offered at an Olympic or Paralympic Games, to suit every lifestyle and hydration need.
Should soda and fast-food companies be sponsoring the Olympics?  Is this the message we want sent to kids?  I don't think so.  You?