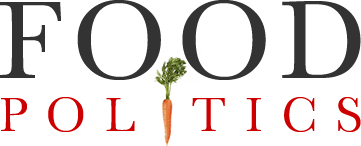 by Marion Nestle
San Francisco supervisors vs. sugary drinks
The San Francisco Board of Supervisors has approved three measures to deal with sugary drinks:
1.  Put warning labels on all print and billboard ads for sodas and sugary drinks sold in the city (those with more than 25 calories per 12 ounces).

2.  Ban soda ads on city property

3.  Prohibit the use of city funds for the purchase of soda or sugary beverages
Will the mayor sign the measure?
Will the city's famous freeway sign look like this?