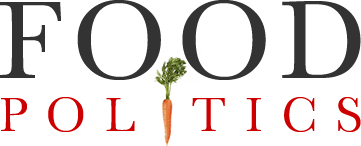 by Marion Nestle
Court asks for life in prison in peanut butter Salmonella case
Federal court officers are recommending what attorneys are calling an "unprecedented" sentence of life in prison for a Stewart Parnell, the former owner of the Peanut Corporation of America.  He was convicted last fall of selling bulk peanut butter from his plant in Georgia to food processors—even after the peanut butter tested positive for Salmonella.
The CDC associated the tainted peanuts with the deaths of 9 people and illnesses among more than 700.
The government's sentencing recommendations say:
The Government submits that the U.S. Probation Office correctly calculated the Sentencing Guidelines adjusted offense level for Stewart Parnell to be 47 with criminal history category I, which results in a life sentence Guidelines range; for Michael Parnell, to be adjusted offense level 37 with criminal history category I, which results in a 210 to 262 months Guidelines range; and for Wilkerson to be adjusted offense level 30 with a criminal history of I, which results in a 97 to 121 months Guidelines range.
Does the punishment fit the crime?  Bill Marler's discusses of the legal issues related to this conviction as opposed to the results of similar cases.  Marler is usually unsympathetic to owners of companies producing foods that kill people, but in this instance he says:
I find it a bit hard to parse out why some have been targeted – OK, perhaps the Parnell prosecution is a bit easier because it was so clearly intentional – and some have not, or at least not yet.  Honestly, what are the differences in prosecuting the Jensens, DeCosters and ConAgra and leaving the others – so far – unmolested…Is it the number of sick, the number of dead? Is it the economic consequences? What really are the criteria, or, should it simply be left to the discretion of the prosecutor as to who or what feels the sting of the criminal justice system?