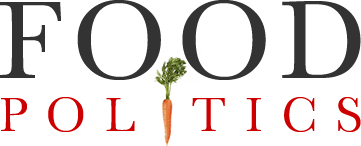 by Marion Nestle
Three rare industry-funded studies with disappointing results. The score: 85:9.
Here are three rare studies sponsored by food companies with results that must have disappointed their funders.  Since mid-March when I started this collection, these bring the score to 85:9 (studies with results favorable to the sponsor's interests vs. those against).
Acute Cocoa Supplementation Increases Postprandial HDL Cholesterol and Insulin in Obese Adults with Type 2 Diabetes after Consumption of a High-Fat Breakfast.  Arpita Basu, Nancy M Betts, Misti J Leyva, Dongxu Fu, Christopher E Aston, and Timothy J Lyons.  J. Nutr. 2015; 145:2325-2332 doi:10.3945/jn.115.215772
Conclusion: Acute cocoa supplementation showed no clear overall benefit in T2D [type 2 diabetes] patients after a high-fat fast-food–style meal challenge. Although HDL cholesterol and insulin remained higher throughout the 6-h postprandial period, an overall decrease in large artery elasticity was found after cocoa consumption.
Funding: Supported by NIH Centers of Biomedical Research Excellence Program of the National Center for Research Resources at University of Oklahoma Health Sciences Center…a grant from The Hershey Company (to AB), and the Dean's Research Incentive program in the College of Human Sciences at Oklahoma State University.
Associations between flavan-3-ol intake and CVD risk in the Norfolk cohort of the European Prospective Investigation into Cancer (EPIC-Norfolk).  Vogiatzoglou A1, Mulligan AA2, Bhaniani A2, Lentjes MA2, McTaggart A2, Luben RN2, Heiss C3, Kelm M3, Merx MW3, Spencer JP3, Schroeter H4, Khaw KT5,Kuhnle GG6.  ).  Free Radic Biol Med. 2015 Jul;84:1-10. doi: 10.1016/j.freeradbiomed.2015.03.005. Epub 2015 Mar 17.
Conclusion:  There were no consistent associations between flavan-3-ol monomer intake and baseline systolic and diastolic blood pressure (BP)…Flavan-3-ol intake in EPIC-Norfolk is not sufficient to achieve a statistically significant reduction in CVD risk.
Funding: The present study was supported by the EU (Grant 226588, "Flaviola") and an unrestricted grant from Mars, Inc. Mars, Inc. had no role in the design and analysis of the study or in the writing of this article. EPIC-Norfolk is supported by Cancer Research UK (SP2024-0201 and SP2024-0204) and the Medical Research Council (G9502233). H.S. is employed by MARS, Inc., a member of the FLAVIOLA research consortium and a company engaged in flavanol research and flavanol-related commercial activities. None of the other authors has a conflict of interest to declare.
Comment: This and the previous study are part of an effort to make chocolate seem like a health food.  Alas, these didn't work.
No Change in 24-Hour Hydration Status Following a Moderate Increase in Fluid Consumption.  Matthew A. Tucker MA, J. D. Adams MS, Lemuel A. Brown MS, Christian B. Ridings MS, Jenna M. Burchfield MS, Forrest B. Robinson BS, Jamie L. McDermott MS, RD, LDN, Brett A. Schreiber MS, Nicole E. Moyen MS, Tyrone A. Washington PhD, Andrea C. Bermudez BS, Meredith P. Bennett BS, Maxime E. Buyckx MD & Matthew S. Ganio PhD.  Journal of the American College of Nutrition, DOI: 10.1080/07315724.2015.1046196.
Conclusions: Regardless of fluid volume or beverage type consumed, measures of 24-hour hydration status did not differ, suggesting that standard measures of hydration status are not sensitive enough to detect a 22% increase in beverage consumption.
Funding: This study was supported by a grant from The Coca-Cola Company. M.E.B., an employee of The Coca-Cola Company, contributed to study design and writing the article.
Comment: Coca-Cola has long advertised its products as promoting hydration.  In most people, thirst and normal food intake take care of hydration.  This study confirms that if you drink more than you need, you pee out the excess.