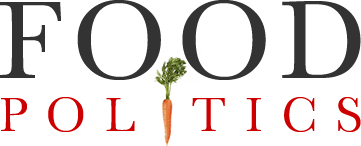 by Marion Nestle
More industry-funded studies with industry-favorable results. The score 140/12.
A nutrient profiling system for the (re)formulation of a global food and beverage portfolio.  Antonis Vlassopoulos · Gabriel Masset · Veronique Rheiner Charles ·Cassandra Hoover · Caroline Chesneau‑Guillemont · Fabienne Leroy ·Undine Lehmann · Jörg Spieldenner · E‑Siong Tee · Mike Gibney ·Adam Drewnowski.  Eur J Nutr DOI 0.1007/s00394-016-1161-9.
Conclusions:  The NNPS sets feasible and yet challenging targets for public health-oriented reformulation of a varied product portfolio; its application was associated with improved nutrient density in eight major food categories in the USA and France.
Funding: The research presented herein was funded by Nestec Ltd, which is a wholly owned affiliate of Nestlé S.A.  The first eight authors are employed by Nestlé.
Comment: the paper is the basis of a Nestlé infographic.
Including whey protein and whey permeate in ready-to-use supplementary food improves recovery rates in children with moderate acute malnutrition: a randomized, double-blind clinical trial.  Heather C Stobaugh, Kelsey N Ryan, Julie A Kennedy, Jennifer B Grise, Audrey H Crocker, Chrissie Thakwalakwa, Patricia E Litkowski, Kenneth M Maleta, Mark J Manary, and Indi Trehan.  Am J Clin Nutr  First published February 10, 2016, doi: 10.3945/​ajcn.115.124636.
Conclusion: This study highlights the importance of milk protein in the treatment of MAM, because the use of a novel whey RUSF resulted in higher recovery rates and improved growth than did soy RUSF [ready-to-use supplemental food], although the whey RUSF supplement provided less total protein and energy than the soy RUSF.
Funding for this project was provided by the Danish Dairy Research Foundation, Arla Foods Ingredients Group P/S, and the US Dairy Export Council. IT was supported by the Children's Discovery Institute of Washington University in St. Louis and St. Louis Children's Hospital…The funders had no role in the design or implementation of the study and no role in the analysis or interpretation of the data.
Oral health promotion: the economic benefits to the NHS of increased use of sugarfree gum in the UK.  L. Claxton, M. Taylor & E. Kay.  British Dental Journal 220, 121 – 127 (2016).  Published online: 12 February 2016 | doi:10.1038/sj.bdj.2016.94
Conclusion If all members of the UK 12-year-old population chewed SFG frequently (twice a day), the potential cost savings for the cohort over the course of one year were estimated to range from £1.2 to £3.3 million and if they chewed three times a day, £8.2 million could be saved each year…This study shows that if levels of SFG usage in the teenage population in the UK could be increased, substantial cost savings might be achieved.
Declaration: This study and writing support for the manuscript were funded by Wrigley Oral Healthcare Programme.
Dietary carbohydrate restriction as the first approach in diabetes management: Critical review and evidence base Richard D. Feinman, Wendy K. Pogozelski , Arne Astrup M.D., Richard K. Bernstein M.D., Eugene J. Fine M.S., M.D. , Eric C. Westman M.D., M.H.S.  , Anthony Accurso M.D. , Lynda Frassetto M.D.  , Barbara A. Gower Ph.D.  , Samy I. McFarlane M.D.  , Jörgen Vesti Nielsen M.D.  , Thure Krarup M.D. , Laura Saslow Ph.D. , Karl S. Roth M.D. , Mary C. Vernon M.D. , Jeff S. Volek R.D., Ph.D. , Gilbert B. Wilshire M.D. , Annika Dahlqvist M.D.r , Ralf Sundberg M.D., Ph.D.  , Ann Childers M.D.  , Katharine Morrison M.R.C.G.P.  , Anssi H. Manninen M.H.S.  , Hussain M. Dashti M.D., Ph.D., F.A.C.S.,  F.I.C.S., Richard J. Wood Ph.D., Jay Wortman M.D. , Nicolai Worm Ph.D.  Nutrition. January 2015 Volume 31, Issue 1, Pages 1–13 DOI: http://dx.doi.org/10.1016/j.nut.2014.06.011
Conclusion: Here we present 12 points of evidence supporting the use of low-carbohydrate diets as the first approach to treating type 2 diabetes and as the most effective adjunct to pharmacology in type 1.
Disclosure: AA is consultant/member of advisory boards for the Dutch Beer Knowledge Institute, NL, Global Dairy Platform, USA, Jenny Craig, USA, McCain Foods Limited, USA, McDonald's, USA, and Gerson Lehrman Group, USA (ad hoc consultant for clients). He is recipient of honoraria and travel grants as speaker for a wide range of Danish and international concerns. He has conducted research funded by a number of organizations with interests in the food production and marketing sector. RDF writes reviews for Fleishman-Hillard, whose client is the Corn Refiners Association and he has received grant support from the Veronica and Robert C. Atkins Foundation. EJF has received grant support from the Veronica and Robert C. Atkins Foundation. TK sits on an advisory board for Eli Lilly and gives lectures for Lilly about the diabetic diet. NW has written popular-audience books on low-carbohydrate diets and is a consultant and promoter for Leberfasten/Hepafast, a specific low-carbohydrate meal replacement program. JW is on the Scientific Advisory Board of Atkins Nutritionals Inc. with paid retainer, honoraria, and travel costs. None of the other authors have anything to declare.
Comment: The Atkins Diet is low-carbohydrate.
Comparison of Commercial and Self-Initiated Weight Loss Programs in People With Prediabetes: A Randomized Control Trial David G. Marrero, PhD, Kelly N. B. Palmer, MHS, Erin O. Phillips, BA, Karen Miller-Kovach, EBMA, MS, Gary D. Foster, PhD, and Chandan K. Saha, PhD. Am J Public Health. Published online ahead of print February 18, 2016: e1–e8. doi:10.2105/AJPH.2015.303035
Conclusions. A large weight-management program is effective for achieving lifestyle changes associated with diabetes prevention. Such programs could significantly increase the availability of diabetes prevention programs worldwide making an immediate and significant public health impact.
Funding: This study was funded by Weight Watchers International.
It's close to a year since I first started collecting these studies.  When the year is up, I will do some analysis.  Until then, the bottom line is that it's easier to find industry-funded studies with results favorable to the sponsor than it is to find those that are not.