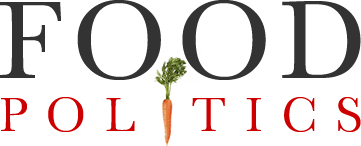 by Marion Nestle
Brexit: What it means for the food and drink industries
What Britain's exit from the European Union ("Brexit") means for food and agriculture is worth attention.
As The Guardian put it,
It is no coincidence that food and drink is at the heart of so much of the debate about whether we are better off in or out of the EU. Worth £80bn a year and employing 400,000 people, it is our largest manufacturing sector and a big exporter and importer. Moreover, 38% of its workers are foreign-born, placing its demand for cheap labour at the centre of arguments about immigration.

The common agriculture policy (CAP) swallows up nearly 40% of the total EU budget…Britain produces just more than half what it consumes and depends on Europe to provide more than a quarter of the rest, while the EU's population of more than 500 million people provides the UK's most significant export market for food.
Agrimoney, a London-based concern that reports on commodity markets began its report on Brexit's impact with these words:
Oh dear.
Tim Lang, professor at City University London's Centre for Food Policy, told Food Navigator:
People will pay more for food. The British people have voted to raise the food prices…Where do they think their food comes from? Planet Zog?
Bakery & Snacks is especially interested in the meaning of Brexit for the food and drink industries.
It produced a Special Edition highlighting its articles on the topic.
The UK's decision to leave the European Union goes against the wishes of 71% of the UK food & drink industry, according to a poll by the Food and Drink Federation. William Reed Business Media publications assess the impact for individual sectors such as snacks, confectionery, dairy, bakery and feed as well as food ingredients suppliers. What will Brexit mean for the food, feed and drink industries?
And here is one more.
It's obvious from reading all this that the effects of the Brexit decision are largely unknown. not easy to predict, but unlikely to be good.  The follow-up will be interesting to watch.
Fingers crossed that the fallout won't be as bad as predicted.
Additions
Bee Wilson's eloquent elegy for the benefits of European Union food for British palates in the New Yorker
Tim Lang's expanded and referenced discussion in The Guardian