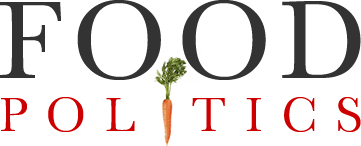 by Marion Nestle
What does Brexit mean for food and agriculture?
The election in the UK last week means that plans for Brexit will go forward (although the how and when are a wait-and-see).
I have been curious to know how Brexit would affect the UK's food and agriculture systems.  A quick search turned up a Parliament briefing paper: "Brexit: Trade issues for food and agriculture."
Its summary mentions these issues:
Only 61% of the food eaten in the UK is produced in the UK.  Of imported food, 70% comes from the EU.
The UK exported £22 billion in food, feed, and drink in 2018; two-thirds of that is exported to the EU.
Trade between EU members is tariff-free.  A UK-EU free trade agreement will have to be negotiated.
To continue trading with the EU, the UK would have to demonstrate compliance with EU food and safety standards.
UK exports might have to undergo additional animal and plant health checks at UK-EU borders.
Other sources mention additional issues:
There may be an upside, but I had to dig to find anyone hopeful of a silver lining.
The UK has an unprecedented opportunity, in the context of Brexit, to equip its food system
to withstand these challenges, but the transition will need to be managed carefully. Any
reconfiguration will first need to understand and take account of what citizens and consumers
value most about the food system. Second, a UK-wide and cross-government approach will be
necessary to foster a holistic, profitable, healthy and sustainable food system for all.