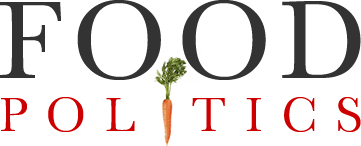 by Marion Nestle
Seafood politics: Catfish? Really?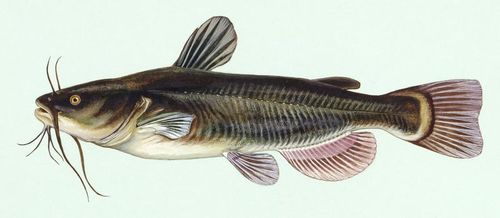 The Senate just voted to reverse a decision of Congress last year to remove catfish inspection from the FDA (which is usually in charge of regulating seafood) and give it to the USDA (which usually regulates meat and poultry).
Why did the 2008 and 2012 farm bills say that catfish inspection should be given to USDA?
It depends on whom you ask.
Defenders say it's because USDA has the resources to protect us against unsafe Vietnamese catfish.
Critics said it's to protect the Mississippi catfish industry against the food safety hazards of cheap imported catfish from Vietnam.
Indeed, the USDA inspection program is finding antibiotics and other unapproved carcinogens in catfish imported from Vietnam.
This issue, however, is a sticking point in US negotiations with Vietnam over the Trans Pacific Partnership trade agreement.
Vietnam wants the USDA catfish inspection removed as an unfair barrier to trade.
As I wrote about this issue in 2013,
What is this about?  Not fish safety, really.  It's about protecting catfish farmers in the South and setting up "more rigorous" safety criteria that will exclude competitive foreign catfish imports, especially from Vietnam.
Food retailers and retail trade associations are for reverting inspection to FDA. They say USDA's catfish inspection program will take years to allow imports from Vietnam, thereby causing the cost of domestic catfish to rise.
But today, Politico Morning Agriculture reports that more than 100 House Republicans are urging repeal of the USDA's catfish inspection program, pointing out that
The Government Accountability Office (GAO) has 10 times stated that this program is "duplicative" and at "high risk" for fraud, waste, abuse, and mismanagement…This is not a food safety issue.  USDA acknowledges that catfish, regardless of where it comes from, is considered a "low risk food."
When I wrote this issue previously, I got comments that I needed to better appreciate the superiority of USDA's import safety program.  As I said in response:
It's not surprising if USDA's import safety system is better than the FDA's.  USDA gets $14 million a year to run its currently non-operating catfish inspection system.  The FDA gets $700,000 and, according to the Government Accountability Office, has managed pretty well with it.
My conclusion then and now:
If the political fuss over catfish inspection reveals anything, it is why we so badly need a single food safety agency—one that combines and integrates the food safety functions of USDA and FDA—to ensure the safety of the American food supply.
Documents