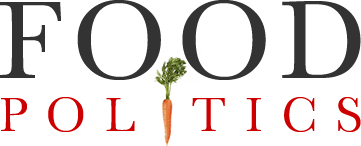 by Marion Nestle
And now protein: Bakery & Snacks' special edition
I've written about fats and carbohydrates this week, so how about I end the week with Bakery & Snacks' special edition (compendium of articles) on protein.  Bakery & Snacks is a newsletter aimed at this industry which, as you might expect, is highly interested in the marketing potential of protein.
Reminder: most Americans consume twice the protein needed, which makes protein a non-issue for most of us.  Bakery & Snacks says:
There's little sign of us losing our appetite for protein – with around a third of global consumers seeking foods high in protein [Nielsen 2015].

But that's not to say the market isn't changing – and that those in the industry may need to change with it.

In this special edition newsletter, we look at topics including: the questions to be asked when using protein in a baked good or snack; whether consumers need more education around protein; how poultry and seafood are transforming meat snacking; and what the protein boom means for retail product mixes.