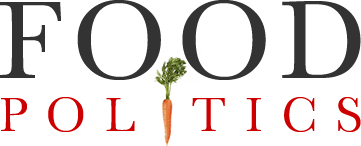 by Marion Nestle
Follow up on my WikiLeak: the Australia connection
Marcus Strom of the Sydney Morning Herald in Australia did a follow up to my post, "I've been WikiLeaked!"
Recall that a Coca-Cola representative took notes at a talk I gave in Australia and passed them up the chain of command where they got hacked as collateral damage from the ones obtained from Hillary Clinton's campaign manager, John Podesta.
The notes advised ongoing monitoring of my activities in Australia but also of research conducted by Dr. Lisa Bero, in whose group I was working for a couple of months early this year.
The article begins: 
Coca-Cola has been exposed having a secret plan to monitor research at Sydney University that examines how private companies influence public health outcomes in areas such as obesity.

In a leaked internal email, a paid consultant to Coca-Cola South Pacific writes that a "key action" for the global soft-drinks manufacturer is to "monitor research project outcomes through CPC [Charles Perkins Centre] linked to Lisa Bero's projects".

Future monitoring should include planned research on "treatment and prevention of obesity, diabetes and cardiovascular disease", the email says.
Professor Bero, who works at the university's Charles Perkins Centre, studies the integrity of industry-sponsored research and how it is used to influence public policy. While in the US, she worked to expose the influence of tobacco companies on health debates. Those methods are now being used to examine how companies like Coke seek to influence public health outcomes.
The reaction: See letters printed in response (you have to scroll way down to find them)
Roberto Mercadé, President of Coca-Cola South Pacific, wrote to object that Coke is not secretly monitoring academics; its monitoring is entirely public:
Readers of the article "Revealed: Coke's plan to monitor academic" (Herald, October 22-23) may have been left with the impression that Coca-Cola South Pacific somehow engages in the "secret" monitoring of academics at the University of Sydney. Put simply, we don't. We make no secret of the fact that we keep abreast of research in the health and wellbeing sector, as you would expect of any food or beverage company. The important work being done by the university on the integrity of industry-sponsored research is among the many fields important to us. Finally, in the article the word "monitor" was also used out of context and distorted to mean something other than what it is – our ongoing engagement with academics and experts in health and wellbeing.
Steve Harrison, Balmain
It's no great surprise that Coca Cola is panicked by research into the cause of diabetes. The consumption of sugar and processed foods looks more and more like a major reason for diabetes, many cancers and other serious diseases. In turn, the company, the food industry and drug companies will all be in big financial trouble when the penny drops that a diet of fresh food is the basis for good health.

If a fraction of the money spent on seeking cures was used to educate people to cut processed food and sugar from their diet we would be a much healthier society. We went through a very similar process with Big Tobacco some years ago, although that was on a smaller scale.

In the words of Hippocrates: "Let food be thy medicine and medicine be thy food."
Ivan Head, Camperdown
The score? Coke, Zero: Professor Bero, one.