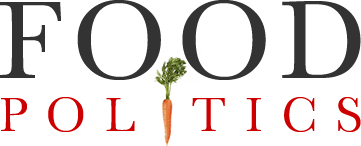 by Marion Nestle
Save the date: Food Film Fest, New York, October 20-24
New York City's Food Film Fest opens October 20.
The organizers are offering a 20% discount off of all tickets and VIP passes to readers of this blog.
Use the code FOODPOLITICS20 to take advantage of it.
The festival runs from October 20-23 at the AMC 25 in Times Square and is a benefit for the Billion Oyster Project.
All showings feature Taste What You See on the Screen service.  Each night has a different theme:
THRS – Best of 10 Years
FRI – Louisiana + More
SAT – Food Porn
SUN – Japan
For details, tickets, etc, click here.