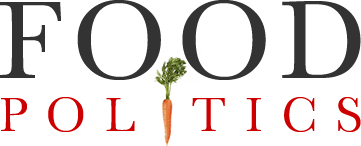 by Marion Nestle
Lawyers file class action against leading pet food companies. The issue? Prescription pet foods.
Attorneys in California Minnesota, Georgia, and North Carolina have filed a class action lawsuit in California against the leading manufacturers and sellers of pet food: Mars, Nestlé (no relation) Purina, Hills, Petsmart, and several veterinary hospital chains owned by one or another of these companies.
Why?  Prescription pet foods cost more but are no different than any other kind of pet food.
As the complain puts it:
Defendents' prescription pet food contains no drug or other ingredient not also common in non-prescription pet food.
Defendents' marketing, labeling, and/or sale of prescription pet food is deceptive, collusive, and in violation of federal antitrust law and California consumer-protection law.
Defendents are engaged in an anticompetitive conspiracy to market and sell pet food as prescription pet food to consumers at above-market prices that would not otherwise prevail in the absence of their collusive prescription-authorization requirement.
As Malden Nesheim and I explained in our book Feed Your Pet Right (which is really an analysis of the pet food industry), all compete-and-balanced pet foods must meet identical nutritional standards.
The only difference between the most expensive and cheapest commercial pet foods is in where the ingredients come from.  When writing our book, we could not find any research demonstrating that pets eating the most expensive commercial brands were any healthier than those eating the cheapest.
No pet food company would want to do research like that.   Much more and better research is needed.
The lawsuit charges that the companies are using prescriptions to raise the price of the products.
The complaint is interesting to read.
Item 46 points out that prescription pet food does not follow FDA requirements for manufacture, does not appear in the FDA's "green book" listing approved animal drugs, and is made from the same ingredients found in common pet foods.
Item 53 points out that nobody would purchase prescription pet food at higher prices, "if not for the misleading marketing described herein."
I will be watching this one with riveted interest.  Stay tuned.