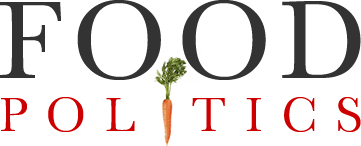 by Marion Nestle
Pet owners: watch out for Evangers' beef foods
The FDA warns pet owners not to feed their pets any of these foods because of risk of pentobarbital contamination (this seems like a really good idea).
Evanger's Hunk of Beef: 20109
Evanger's Braised Beef: 20107
Against the Grain Pulled Beef: 80001
The products have expiration dates of December 2019-January 2021.
The FDA explains:
The FDA began investigating Evanger's Dog and Cat Food Company Inc. when it learned about five dogs in a single household that suffered acute neurological symptoms shortly after eating the product. One dog was euthanized after secondary complications, and three others recovered after receiving veterinary care. One of the dogs treated remains on seizure medication, and the fifth dog that ate the least amount of food recovered with time.

The stomach contents of the deceased dog and an open can of the product were tested by an FDA Veterinary Laboratory Investigation and Response Network lab, and unopened cans of the product from the pet owner and retailer that sold the products (from the same production lot), were tested by FDA's lab. All of the samples tested positive for pentobarbital.
In a classic example of how NOT to instill confidence among customers in your products, Evangers' is fighting the FDA's assertions about how it sources ingredients.
I highly recommend working with the FDA to clean up food safety problems.  Really, that is a much better approach.
Pet food buyers: There are plenty of pet food brands that do not contain pentobarbital (a euthanasia drug).
Give Evangers' a pass until all this gets straightened out.