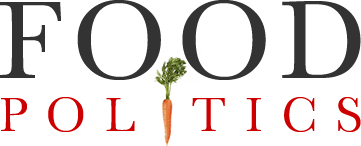 by Marion Nestle
Conflicts of interest among National Academies' GMO committee members: an analysis
Sheldon Krimsky of Tufts University and Tim Schwab of Food and Water Watch have done an analysis of financial conflicts of interest among members of the committee that produced a large report on agricultural biotechnology last year.  Their paper (and the report) are open access so you can read them both and decide for yourself whether you think Krimsky and Schwab are being fair.
Academics' financial ties to companies with an interest in the outcome of their work are a well established problem because such ties are known to influence the results and interpretation of research as well as the opinions of advisory committee members—even though the recipients of corporate gifts (even small ones) are unaware of the influence , had no intention of being influenced, and deny that such influence exists.
The Academies' GMO report stated that none of the 20 committee members had financial ties to the GMO industry.
But these investigators found evidence of several kinds of undisclosed ties among six of the 20 members:
Holds patents
Holds equity
Serves on company advisory committee
Receives research funding
Employed by company or non-profit funded by company
Consults for company
The authors make it clear that these sorts of financial ties ought to have been disclosed.  I agree.
But here's the National Academies' in-denial response to the paper.  My translation: "we did everything right and this is a witch hunt."
No you did not do everything right.  Disclosure should be rigorous, given the level of passion involved in views of GMOs and the need for trust in Academy reports.
And no, this is not a witch hunt.  This is a call for full disclosure.