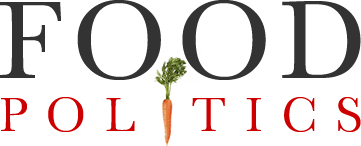 by Marion Nestle
What's up with pets and pet food?
It's bad enough to have to worry about avoiding getting sick from Coronavirus, but now we have to worry about making our pets sick too.
Hong Kong reports a case of Coronavirus in a dog; it looks like the dog caught it from it owner.
The Animal Wellness Foundation urges restraint and care in dealing with Coronavirus in pets.  At the moment, there is no evidence that we can catch the virus from pets.  Nevertheless, the Foundation suggests not "letting your pets lick you on the nose, mouth, and mucous membranes."
FDA alert warns pet owners of Salmonella contamination in raw food:  The FDA is cautioning pet owners not to feed their pet's certain Aunt Jeni's Home Made frozen raw pet food "as it poses a serious threat to consumer and animal health" because of Salmonella Infantis contamination. The Salmonella was discovered in January when the FDA collected one retail sample of Aunt Jeni's Home Made Turkey Dinner… Continue Reading
Blog: Global Pet Expo debrief: CBD, DCM, party time for pets: Lindsay Beaton reports on what she saw at the Expo: "There weren't a lot of surprises at Global Pet Expo 2020, but there were a few items of note…the global coronavirus disease (COVID-19) situation….more than 100 China-based exhibitors [were] unable to attend due to travel restrictions."   She reports: hemp and CBD dominate new products,  nobody can figure out whether grain-free foods really do cause dogs to get dilated cardiomyopathy (DCM), and some companies are making wild-caught octopus chips and ice cream for pets.
CBD dog treats blamed for pets' death, illness:  Currently, few studies have examined the effects of varying dosages of CBD on dogs and cats, reports Pet Food Industry.
My pet food mantra: more research needed!