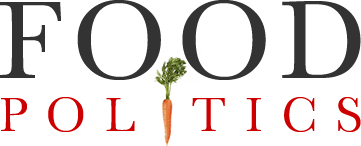 by Marion Nestle
What's up with with the FDA?
Two things:
I.  The White House wants the FDA to take a $40 million cut for the rest of this year, according to Politico.  Politico got a copy of a detailed chart given to congressional appropriations committees.  Here's the FDA piece:
The FDA is supposed to absorb the cut by not hiring people it otherwise planned to.
II.  President Trump has nominated Scott Gottlieb to be FDA Commissioner.  The New York Times describes Gottlieb as a venture capitalist with strong ties to the pharmaceutical and biotechnology industries.
Scientific American summarizes what is known about the nominee, but its discussion is all about drugs and says not one word about food.
If he supports a deregulatory agenda, which it looks like he does, what will happen to inconvenient food regulations such as labels, restrictions on health claims, and food safety?
Let's keep a close eye on how this one plays out.