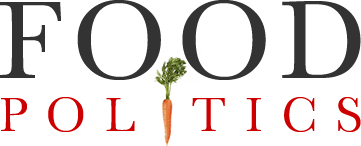 by Marion Nestle
Cheery weekend reading: Berkeley's soda tax
When I was in Berkeley a couple of weeks ago, I met Dechen Tsering who works with Health, Housing and Community Services for that city.  She keeps an eye on what's happening with the revenues collected from the city's soda tax.
She sent me a link to the soda tax Website.
It's full of useful information about the tax and what is happening with it.
Since 2015, the Berkeley City Council has allocated a total of $5 million from the General Funds for community agency grants and Public Health Division staffing to support the Healthy Berkeley Program. The funded programs aim to reduce consumption of all sugar-sweetened beverages.
If you want to know which organizations are getting tax funds in 2017, take a look here.
And here's more than you ever wanted to know:
Impressive, no?  A bright ray of sunshine for the weekend.