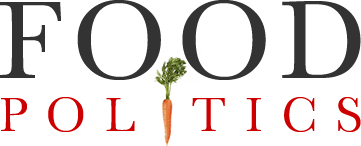 by Marion Nestle
The U.K.'s efforts to reduce sugar intake
The British government is serious about reducing sugars, especially in the diets of children.  Its agency, Public Health England (PHE), has been hard at work for several years.
In 2014, it issued a report announcing plans for initiatives to reduce overall sugar intake: Sugar Reduction: Responding to the Challenge.
In 2015, its report provided evidence for why eating less sugar is necesssary: Sugar Reduction: The Evidence for Action.
The Scientific Advisory Committee on Nutrition (SACN) has concluded that the recommended average population maximum intake of sugar should be halved: it should not exceed 5% of total dietary energy. SACN also recommended that consumption of sugar sweetened drinks should be minimized by both adults and children. By meeting these recommendations within 10 years we would not only improve an individual's quality of life but could save the NHS, based on a conservative assessment, around £500 m every year.
In 2016, a different agency of the UK government issued a plan for action to reduce childhood obesity. Among other recommendations, the plan called for taxes on soft drinks, but it also challenged the food and beverage industries to reduce sugars in products aimed at children by at least 20% by 2020, including a 5% reduction in the first year.  It said companies could do this by reducing sugar levels in products, reducing portion size, or shifting purchases to lower sugar alternatives.
In 2017, Public Health England set targets: Sugar Reduction: Achieving the 20%.
The role for Public Health England (PHE) is to advise government on setting the sugar reduction guidelines per 100 g of product and the calorie or portion size guidelines for specific single serving products. PHE is committed to publishing the category-specific guidelines for the nine initial categories of food in March 2017 and this report fulfills that commitment.
The guidelines are quite precise:
The good news: everyone has to do this so it will be an across-the-board reduction.
The not-so-good news: the reports say not one word about enforcement.
Public Health England plans follow-up reports.  Stay tuned.