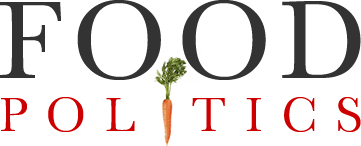 by Marion Nestle
Bakery and Snacks Special Edition: Grain-Free, Gluten-Free
BakeryandSnacks.com is another industry newsletter I subscribe to for keeping me up to date on what's happening with baked goods and snacks.
Special Edition: Is grain-free the new gluten-free?

Grain-free may still be niche but it's gaining traction among consumers who perceive it as the next step to better health. 'Going completely grainless' is becoming increasingly popular among consumers who are moving away from processed foods and incorporating natural ingredients, such as nuts, legumes and pulses, into their diets that boost their intake of proteins and minerals. The grain-free trend is an extension of the gluten-free trend, which is predicted to reach $4.35b by 2013 in the US, according to MicroMarketMonitor.
And just for fun, I'm adding this fascinating one from the B&S daily feed: