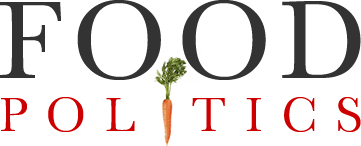 by Marion Nestle
Rotating crops in Iowa–a better way to farm
I am a big fan of Wendell Berry, the inspiring Kentucky professor and farmer, long a leading and inspiring proponent of agrarian values.  He displays these values in his own life—he walks the talk—as well as in his many books, poems, and, these days, tweets (@WendellDaily).
Now there is a movie about him, "Look and See: A Portrait of Wendell Berry."  It's a lovely and touching film about Berry's early start and young family.  His wife and daughter appear in the film, but the contemporary man does not.  He says he doesn't do movies (a position with which I am increasingly sympathetic).
The film documents what industrial agriculture has done to rural America—emptied it of people, communities, and a way of life (as Berry puts it, the Russians did this with police; we did it with economics).
The film also shows how going  back to a more sustainable production system is good for soil, animals, and food, and makes farmers better off and happier.
This may sound like fantasy, but here is the Union of Concerned Scientists with a new report documenting precisely those benefits: Rotating Crops, Turning Profits.
As UCS scientific director Ricardo Salvador wrote me in an email:
A valid critique of the [crop rotation] system, for all its benefits (saves soil, cleans water, reduces inputs and chemical pollution, increases biodiversity, reduces pest pressure, boosts yields and profitability), is that not all Iowa farmers could adopt the system without reducing supply of corn/soy, increasing their price, and thereby driving farmers back to the system. What is the economic equilibrium point? It is an important question.

The short of it, after our economist's painstaking analysis, is that 20 – 40% of current Iowa corn/soy acreage could be transferred into the system without distorting market dynamics. Interestingly, approximately that amount of corn/soy land in Iowa is highly erodible and should not be in that system to begin with. Farmers attempt to force the issue because of current policy incentives. If instead that ground were put into the extended rotation, it would save megatons of soil and billions of dollars of environmental and health damage annually… All of this, at great profit to the farmer—it should not be forgotten.
This is important work and it's just thrilling that the Register is writing about it.  I hope everyone in Iowa reads the editorial and pays attention to its lessons.