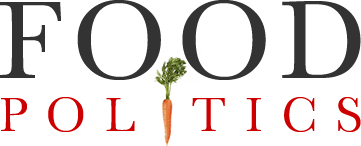 by Marion Nestle
The Papaya Salmonella (4 kinds!) outbreak continues
The CDC tracking of the papaya outbreak continues, with a score of
All foodborne illness outbreaks are devastating for victims but fascinating for investigators, since each is different.
This investigation has traced the illness-causing Salmonella to one kind of papaya (Maridol, under Caribeña, Cavi, and Valery brands) to one Mexican farm (Carica de Campeche).
But four Salmonella strains have been found in papaya samples and in ill people:
Kiambu
Thompson
Agona
Gaminara
The shift from one to another is evident in the epi curve:
The moral:
Don't buy Maridol papayas.
If you have one, throw it away (but be careful not to cross contaminate surfaces)
If you don't know where the papaya was grown, don't eat it
If you are interested in the legal implications, check Bill Marler's website.